Celebrity Dog Training is the brainchild of Mike Miller, a well known dog trainer throughout south Florida. Mike's dog training roots dated back to his days serving the U.S. Air Force in the Security Police field, working with drug and bomb detecting dogs from 1977 until 1985. Mike's love for dogs, coupled with his vision of utilizing his unique experience to help others, led him to an Honorable Discharge, leaving the military as a Staff Sergeant, and then moving to Miami, Florida, where he fulfilled his dream of owning and operating a successful dog training company, which served the Palm Beach area down to the Florida Keys. In 1991, Mike sold his company in Miami (which still exists to this day) and he and Manny Lopez relocated to the Fort Myers area and the two partnered to bring their dog training experience to southwest Florida, where Celebrity Dog Training was born. For well over 30 years Mike and Manny have impacted the lives of thousands of dogs and their families in south Florida. Mike's vision of helping others and their dogs came to fruition! Sadly, we lost Mike in April 2021 after becoming unexpectedly ill with Covid-19. Although southwest Florida lost a premier dog trainer, Celebrity Dog Training lives on in honor of him, under the guidance and ownership of Manny Lopez and Cecilia Miller, who have been with Mike during every step of this incredible journey. The company's dog training processes and results speak for themselves with thousands of satisfied and returning clients. Mike's legacy lives on as his training methods, desire to help others, and commitment to outstanding results and customer service are the cornerstones of Celebrity Dog Training.
Manny Lopez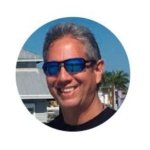 Manny began his professional dog training life in Miami, Florida in the mid 1980's. He trained hundreds of dogs all over the Miami area. It was in Miami that Manny met Mike Miller, and the two formed a partnership, and moved to the Naples/Ft. Myers area in 1991. Since then, Manny has trained thousands of dogs, both young and old. He is highly recommended by both previous customers, and veterinarians that are familiar with his training results.
Cecilia Miller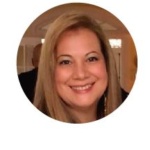 Cecilia has been the office manager for over 20 years, and insures that all aspects of our business office run smoothly and efficiently. She does all the computer work, schedules appointments, and insures our client's needs are met. Whether you need to reschedule an appointment, or are just inquiring about our services, she will assist you with courtesy and professionalism.